Hospice and Palliative Care
Learn more about Hospice and
Palliative Care services in Acadiana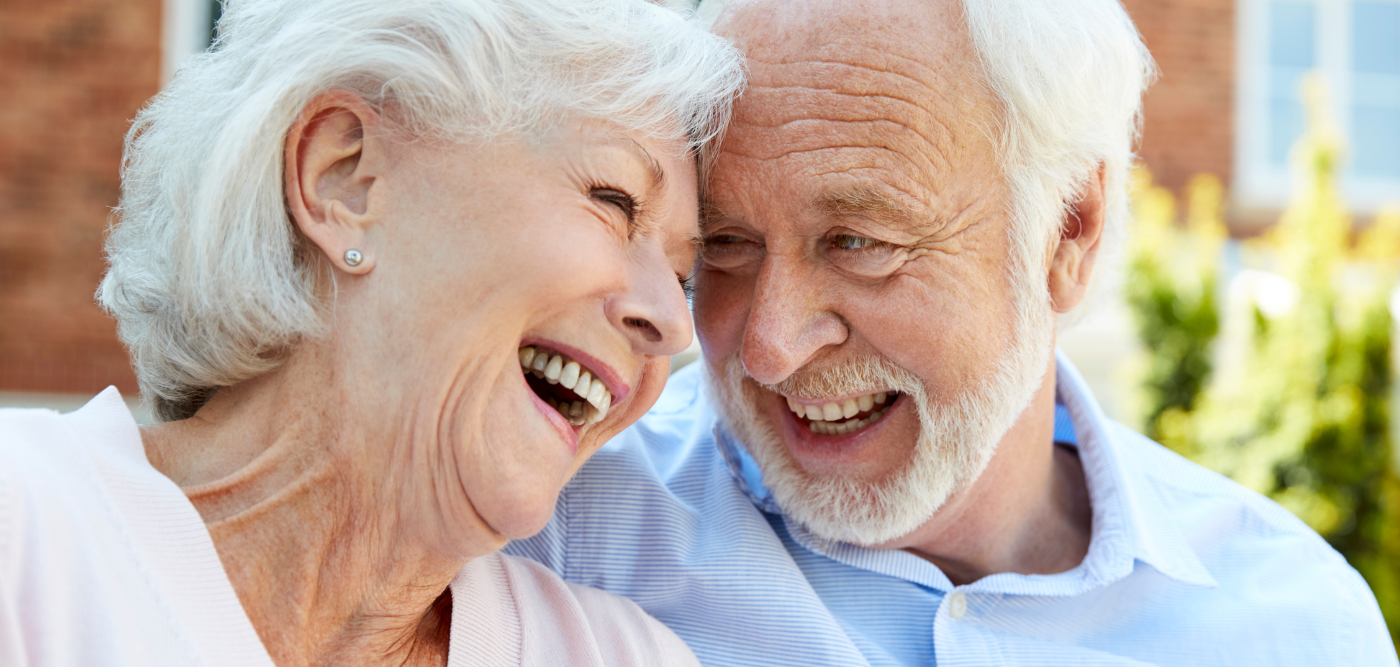 Knowing where to turn for help can be difficult when facing a life-limiting illness. Hospice and palliative care can provide much-needed relief and support during such a difficult time. Hospice offers a dependable way to receive physical, emotional, and spiritual support, helping you or your loved one to live as fully and comfortably as possible at home or wherever you reside in Acadiana.
What is hospice care, and who is it for?
Hospice is a particular type of health care offered to people at the end of their lives. Hospice care is designed to provide comfort and support to the person and their loved ones by offering physical, emotional, and spiritual support.
Some of the services that hospice care may provide include:
Physician services
Nursing services
Home health aide services
Counseling and social work services
Spiritual guidance and support
Durable medical equipment
Hospice care services are available in many locations, including hospice centers, nursing homes, and hospitals. Hospice care is most often provided in the home of the patient.
The benefits of hospice care
There are many benefits to hospice care. Some of the most notable benefits include:
Comfort and support: Hospice care provides comfort and support to those facing the end of their lives. This type of care can offer physical, emotional, and spiritual support.
Improved quality of life: Hospice care can help improve the quality of life for terminally ill patients. This care can relieve pain and other symptoms, allowing patients to live as comfortably as possible.
Care for loved ones: Hospice care also provides support to loved ones of those who are terminally ill. This care can help caregivers cope with the stress and sadness of watching a loved one die.
The four levels of hospice care
There are four levels of hospice care: routine home hospice care, general inpatient hospice care, continuous home hospice care, and respite hospice care.
Routine home hospice care
Routine Home Hospice Care is the most widely utilized level of hospice care. It is provided wherever the individual considers home, including a private residence, assisted living facility, or nursing facility.
General inpatient hospice care
General Inpatient Care (GIP) is a level of hospice care intended for short-term pain and/or symptom management that cannot be controlled in a home-like setting and must be provided at an area hospital. The hospice clinical team members will make daily visits and communicate orders of care directly to the hospital staff.
Continuous home hospice care
Continuous home care is a level of hospice care that is provided short-term to manage pain and symptoms in a home setting for up to 24 hours a day for patients who do not wish to return to the hospital but require full-time symptom management. Continuous Home Care is provided in the patient's home by the hospice clinical team only until symptoms are under control; then, the patient is transitioned back to Routine Home Care.

Continuous Home Care symptom examples include:
Unrelieved pain

Severe nausea and vomiting

Severe shortness of breath

Severe anxiety or panic attacks
Respite hospice care
Respite Care is a level of hospice care available to provide temporary relief to the patient's primary caregiver for a maximum of five consecutive days in a qualified contracted facility; this can help prevent caregiver fatigue in some instances.
The difference between palliative and hospice care
Palliative Care and Hospice both focus on relieving pain and managing symptoms, but some key differences exist.
Hospice Care
Hospice care is for terminally ill patients with a prognosis of six months or less to live. Palliative care is available to almost all seriously ill patients; it does not require a specific prognosis and is often initiated earlier in the disease process than hospice, regardless of the care plan. However, Palliative care cannot provide the extensive patient-specific support and services that Hospice care does.
Palliative Care
Palliative care may involve curative and other treatments, such as chemotherapy, immunotherapies, and/or radiation therapy. In comparison, Hospice care focuses heavily on comfort care and bringing healthcare to patients wherever they call home.
When is it time for hospice care?
Sometimes, families wait until the final days of their loved one's illness to call in hospice, not realizing they could have elected this benefit earlier in the disease process. Hospice care is designed to focus on the physical, mental, emotional, and spiritual well-being of the whole patient -- so an earlier admission means the patient has more quality time with their family, friends, and loved ones. The additional specialized nursing care, medications, durable medical equipment, and supplies hospice can provide related to the patient's terminal illness makes a tremendous difference to the totality of the experience.
At HOPE Healthcare and Hospice, we improve our patient's quality of life through pain and symptom management of their illness and offer full family support and essential guidance during one of the most vulnerable and challenging times.
To qualify for hospice care, your loved one must have a physician-diagnosed terminal illness with a six-month or less prognosis. If your loved one lives beyond this timeframe, hospice care can continue as long as the patient continues to have a measurable decline and a physician recertifies their eligibility.
Once we begin caring for a patient, and the family starts experiencing our support, they often say, "We wish we would have called you guys sooner." Call us today, And Let HOPE add life to your days...
What to expect from hospice care
If you or a loved one are nearing the end of life, hospice care can provide much-needed relief from pain and other symptoms. Hospice care is tailored to meet the individual needs of each patient and may include a combination of services such as:
Pain management
Symptom control
Emotional and spiritual support
Nursing care
Social work services
Hospice care can be provided wherever the patient considers home. This can be in the patient's home, a relatives' home, a nursing home, an assisted living, a hospice facility, or a setting of the patient's and/or family's choice. The hospice team will work with you to ensure that your needs are met and that you are comfortable during this time.
How to pay for hospice care
In the United States, Medicare, Medicaid, The Veteran's Health Administration, and Private Insurance cover hospice care in most cases.
Medicare provides hospice coverage for Medicare recipients with terminal illnesses and a life expectancy of six months or less. Medicaid also covers hospice care for recipients who have hospice coverage and are considered hospice-eligible under their criteria.
The Department of Veterans Affairs works with hospice companies to ensure that veterans receive care; you may also be able to receive hospice care through the VA if you are a veteran or the spouse or caregiver of a veteran. To learn more about eligibility and how to apply for the hospice through the VA, visit their website or call 1-877-222-8387.
Private insurance companies and policies vary, but many will cover hospice care.
We accept Medicare, Medicaid, and Private Insurance. We welcome VA hospice benefits and provide care for indigent patients. A patient's ability or inability to pay for health insurance should never be a factor in receiving compassionate, comforting, and dignified end-of-life care. Once a patient is certified as eligible for our services, there is zero out-of-pocket financial responsibility. The patient and the family will never receive a bill from HOPE Healthcare and Hospice.
How to choose a hospice program
When making the decision of which hospice program is best for a loved one, it is important to consider the following:
Philosophy: What's the approach to care?
Staff: Are they compassionate and knowledgeable?
Services: What is included in the plan of care?
Is the agency locally owned and operated: Or are they part of a corporate conglomerate in another state?
Referral process:

How easy is referring a loved one to the hospice?

Is the medical director Hospice and Palliative Care Certified? Ask if the medical director is Hospice and Palliative Care Certified. Is the medical director trained to prevent and ease suffering for people with serious illnesses or who need end-of-life care, are they certified to improve a patient's quality of life by managing pain and other distressing symptoms of a serious illness?
Are the nurses and support staff available after hours on weekdays and weekends? Are RNs available 24/7?
Hospice Care in Acadiana, Louisiana
Serving Areas Including Lafayette, Opelousas, New Iberia, And More!
HOPE Healthcare and Hospice is available 24/7 for patients throughout Acadiana - Ville Platte Jennings, Church Point, Eunice, Breaux Bridge, Crowley, St. Martinville, Kaplan, and all the stops in between. Our mission is to provide compassionate hospice care with dignity and respect for terminally ill patients and their families, regardless of if they reside in urban or rural areas.
We offer comprehensive services to patients and families from our knowledgeable, caring, and compassionate hospice team and staff members. We understand that each person's end-of-life journey is unique and strive to ensure that every individual receives the highest quality of hospice care possible. If you or someone you know is facing a life-limiting illness, contact HOPE Healthcare and Hospice today to learn more.