Patient Eligibility
for Hospice Care
A Guide For High-Risk Hospital Readmissions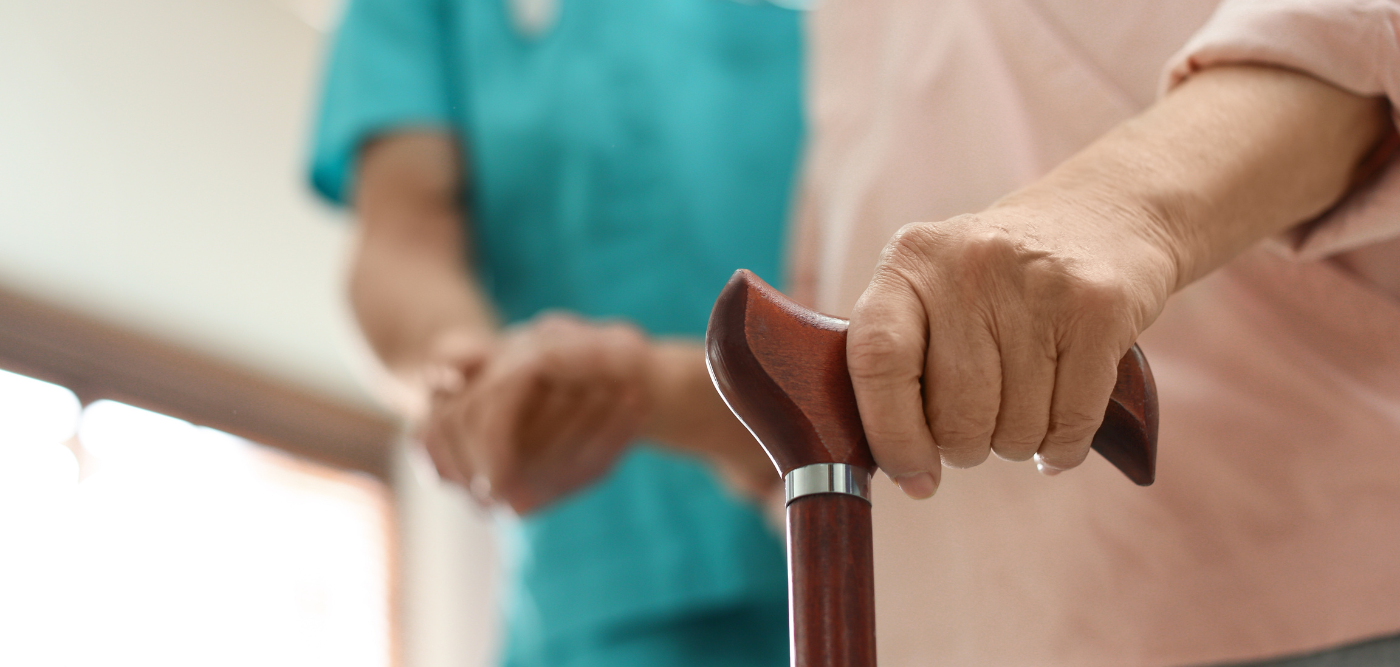 Prevent High-Risk Hospital Readmissions
Hospice care is a valuable resource for healthcare workers who are looking to prevent high-risk hospital readmissions. It's important that healthcare workers understand the special eligibility requirements needed when considering hospice services, such as age, diagnosis and prognosis criteria.
By ensuring that patients are eligible for hospice care, healthcare professionals can reduce the burden on medical facilities.
Amyotrophic Lateral Sclerosis (ALS)
Patients will be considered to be in the terminal stage of ALS (life expectancy of six months or less) if they meet the following criteria.
The patient declines mechanical ventilation; external ventilation is used for comfort measures only.
Patients should demonstrate critically impaired breathing capacity
Dysphasia
Wheelchair or bed-bound status
Needs assistance in most or all (ADLs)
Alzheimer's and Other Dementias
Consider hospice if a patient meets two or more of these complications:
Pneumonia
Recurrent UTI; other infections
Sepsis
10% weight loss
Progressive stage 3-4 pressure ulcers
Falls/changes in ambulatory status
Difficulty eating/dysphagia
Dehydration
Delirium
Difficulty speaking/aphasia
Albumin <2.5
Cancer
Consider hospice services if patient is no longer pursuing chemotherapy and/or immunotherapy. Patients will be considered in the terminal stage (life expectancy of six months or less) of their disease, if they meet the following criteria:
Disease with distant metastases at presentation OR
Progression from an earlier stage of the disease to metastatic disease with either:



Continued decline despite therapy.
Patient declines further disease-directed therapy.
NOTE: Certain cancers with poor prognoses (e.g. small cell lung cancer, brain cancer, and pancreatic cancer) may be hospice eligible without fulfilling the other criteria in this section.
Stroke
Regardless of the specific diagnosis, patients with neurological diseases are eligible for hospice services when they experience a continuous decline in functional or clinical status over time, leading to a poor prognosis with a life expectancy of six months or less if they meet the following criteria:
Karnofsky Performance Status (KPS) or Palliative Performance Scale (PPS)
of 40% or less
Inability to maintain hydration and caloric intake with one of the following:



Weight loss > 10% in the last six months or > 7.5% in the last three months
Serum albumin < 2.5 gm/dl
Current history of pulmonary aspiration
Not responsive to speech-language pathology intervention
Sequential calorie counts documenting inadequate caloric/fluid intake
Dysphagia severe enough to prevent the patient from receiving food and fluids necessary to sustain life in a patient who declines or does not receive artificial nutrition and hydration
Coma (Any Etiology)
Regardless of the specific diagnosis, patients with neurological diseases are eligible for hospice services when they experience a continuous decline in functional or clinical status over time, leading to a poor prognosis with a life expectancy of six months or less if they meet the following criteria:
Comatose patients with any 3 of the following on day three of coma:
Abnormal brain stem response
Absent verbal response
Absent withdrawal response to pain
Serum creatinine > 1.5 mg/dl
End-Stage Renal Disease
Consider hospice services if the patient is no longer pursuing dialysis treatment:
Lab values: serum cr > 8.0 (6.0 for diabetic pt.)
Creatinine clearance < 10 cc/min (15 for diabetic pt.
Intractable hyperkalemia with k> 7.0
Oliguria with urine output < 400 cc/day. Or anuria
Comorbid conditions:
Heart Failure, Liver Disease, HRS, Uremia, Diabetes